Oomi ColorStrip - Illuminate your life
Fill a room with beautiful light. Gently wake up to a sunrise pattern of Oomi ColorStrip to feel more rejuvenated in the morning. Fall in love with an alluring pattern or become mesmerised with lustful red hues.
Change the ambience of a room with light.
ColorStrip creates a striking effect that accents your home. Put it under kitchen cabinets, in coves, behind headboards, or anywhere that needs some light. Adjust its color to change the atmosphere of a room.
Enjoy dynamic lighting effects.
ColorStrip comes with pre-set patterns to accent your home. Select rainbow mode and watch as your ColorStrip slowly changes color.
5m Long (trimmable)
White Light Spectrum
16 Million Colors
ColorStrip is trimmable so it can be placed anywhere you like
Furniture-safe adhesive attaches ColorStrip wherever you want
ColorStrip is weatherised so that you can put it anywhere- inside or out.
Package Includes:
Oomi ColorStrip
Power Adapter
Control Unit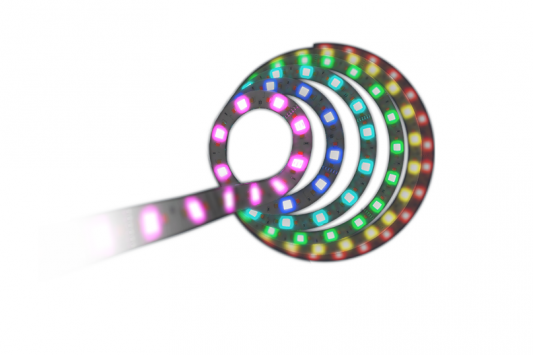 In order to change colors, dim or make scenes just touch the ColorSrip's control unit with
Oomi Touch
Note: This ColorStrip works just as a white LED strip with Fibaro at this moment (no possibility of changing colors as yet)
Smart Device Type

Light

Automation System

Z-Wave Wireless