Get wireless control of your lamps, electronics, appliances, and more. The LED ring provides real-time feedback on energy use and can even double as a night light. Use the USB port to charge your devices without taking up an outlet. Fully compatible with Fibaro HC2 and HClite
Oomi Plug
Oomi Plug - Make any outlet smart Get wireless control of your lamps, electronics, appliances, and more. Also the LED ring provides real-time feedback on energy use and can even double as a night light. Use the USB port to charge your devices without taking up an outlet.
Easily turn on and off hard to reach electronics or use Plug to help automate your day.
Make Smarter Energy 
Decisions:
- Wireless Energy Monitoring
 Find out how much energy your electronics are using. Oomi Plug reports the live energy consumption of whatever is plugged into it. Now you can make decisions that are good for the environment and your wallet.
- Energy Consumption Indicator
Oomi Plug's light ring gives you instant feedback on how much energy is being used. It transitions from green to red as your devices start drawing more energy.
- Fight Vampire Energy Draw
Did you know that electronics use energy even when you think they're off? Satellite boxes have been measured to use up to 33 watts when turned off- that's 3.5 Oomi Bulbs!
Features:
Energy Monitoring
Wireless Power Control
Real-Time Consumption Light Ring
Charge your devices without taking up an outlet
Have Plug's light ring illuminate your path at night
Package Includes: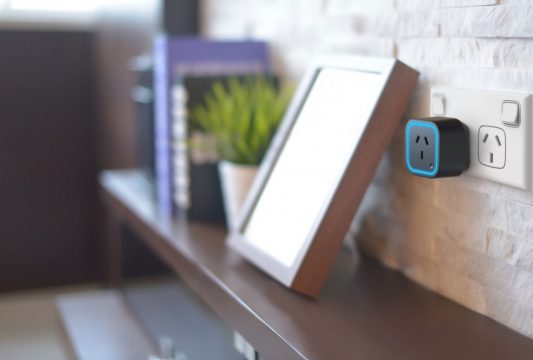 Just touch the USB Plug with the Oomi touch and turning on and off your appliances becomes Note: This Smart Plug works perfectly with Fibaro
Smart Device Type

0

Automation System

0